Reasons to get an advanced degree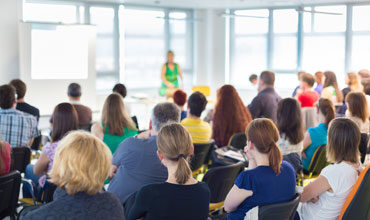 When looking to advance your career, an advanced education can be a powerful tool in gaining wealthier employment. With your knowledge and learning a new set of skills can set you up for success with future employers.
Job searching can be a difficult process. Sending your CV to countless employers and not hearing back can lead to feeling neglected and under-valued. When selecting potential applicants, employers are very strict about the type of employees they are looking for.
By pursuing a degree in your chosen field at Green Valley Academy, you'll gain a wide range of skills that can ease these problems. Courses will teach you everything you need to know, and the best techniques currently being used in real world, professional situations. These skills and knowledge will be invaluable when job searching as employers will look favourably on those with up-to-date expertise.
We can provide excellent teaching and access to the latest tools and technologies. Our teaching staff have over ten years of experience and are available to help you in any way they can. We offer a number of servicers designed to help you in your time at Green Valley Academy, with 24/7 support available for when you need it.
Working with recognised partners we offer fully accredited, and world-renowned degrees that can help further your education. By working with leading awarding bodies, we can offer excellent teaching experiences that help give you the best chances of success. Employers from across the globe will respect your new credentials and the effort it took to gain them.
For students that come to learn on campus, the city of Manchester has a wide range of benefits that make the city a joy to exist in. Located in the North of England, Manchester has a rich industrial heritage and beautiful canal system that provides picturesque views and plenty of opportunities for exploring.
Securing yourself an education in the UK can gain you access to unique opportunities not available elsewhere. As an international leader in the science and financial sectors, UK based corporations are always on the lookout for fresh talent and more than willing to accept international students into their teams.
We offer a wide range of courses covering multiple sectors. From health and social care to business management, to IT & computing we can help you on your journey and give you the tools you need to succeed.
Are you wanting to learn more or even get started?
Contact one of our professionals today